Welcome to

arncliffe scots baseball Club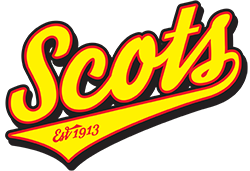 Did you play baseball growing up and been thinking of getting back into the game? Or maybe you'd like to try it as a first-timer!
read more
In the event of wet weather, notifications are sent out via the Teams app. This is the same way coaches and managers find out.
Registration for our Winter season is now CLOSED.
Stay tuned for team assignments.
Senior Draw
We strive to keep the draw below as up to date as we can. As always, draws can be subject to change, so keep an eye on the STGBA website for changes and future draws.
Sat 10/4 | 2:30pm | Phil Austin #1 | Home vs. Comets
Sat 10/4 | 12pm | Phil Austin #1 | Home vs. Bonnet Bay
Sat 10/4 | 12pm | Tom Evans #2 | Away vs. St Pats
Sun 11/4 | 12pm | Sylvania | Away vs. Giants (Blue)
Sat 10/4 | 12pm | Phil Austin #2 | Home vs. Juniors

Thank you to our Sponsors!
Want to Join The Club?
Established in 1913, Arncliffe Scots Baseball is a club that has been a fixture in the local sporting scene for well over 100 years.
With a large membership of senior and junior players, we're a family-friendly club that believes in a love of baseball and a fair go for all.