about Arncliffe Scots
We are a community-run baseball club – with our players competing at all levels.
Announcement:

Registration is now open for the 20/21 Summer season!
Our Mission & Vision
Our club fields Senior teams year round in the Cronulla Sutherland Minor League (summer) and the St. George Baseball Association (winter).
We also field Junior teams in the Cronulla Sutherland Junior Baseball Association comp over summer, starting from age 4.
Philosophy & Style of Play
With a large membership of senior and junior players, we're a family-friendly club that believes in a love of baseball and a fair go for all.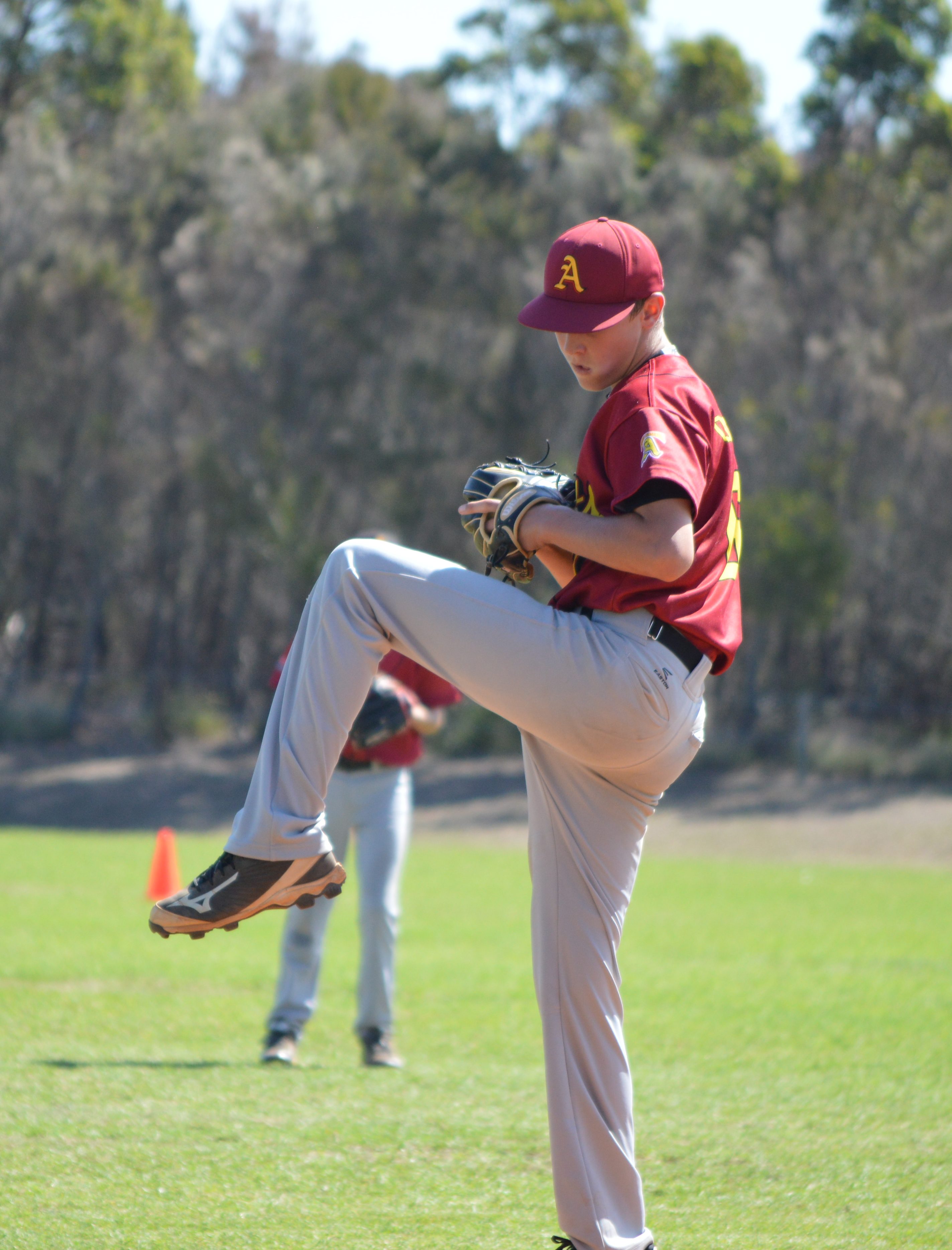 We have two baseball fields with 3 diamonds – 2 senior and 1 junior, complete with dugouts and spectator facilities.
Diamond 1 also has lights, allowing for night games.
We have 3 purpose built batting cages to enhance the training of our players.
We have one of the best canteen's you'll find at any sporting facility in Sydney's south, along with a fully licensed bar.
The story of baseball in Arncliffe is older than any of our living members, and as a result the myths and mysteries are plentiful. Whilst we can only wonder what the inspiration to start up a baseball team in 1913 was, the onset of hostilities heralded by the Great War (and the associated American influence) is seen as being the most likely catalyst.
If we consider these baseballers to be our forefathers, records indicate that we were originally founded by the Arncliffe Presbyterian Church – a group consisting mainly of Scotsmen. They formed a cricket team at the same time, and were to enter in local competition against such teams as Arncliffe Waratahs, The Wanderers, Royals, Corinthians, Ionas and more. Selecting a name was difficult, until someone struck on the idea of their heritage – Scotland.
A trip back to those days would reveal a large park on the Newmans Coach site in Arncliffe (Wollongong Road, just on the West side of the railway underpass) with a group of gentlemen playing Saturday afternoon baseball in the Black and Gold (it wasn't until after WWII that Red was added to our colours to avoid confusion with other clubs). In those days, players would all go home after the game as it would be another 49 years before Arncliffe Scots Sports and Social Club opened its doors.
The lads from the local church played baseball for a few years, but interest in the sport quickly waned and it wasn't until 1964 that we began again in interest. This time around we were called the Arncliffe Bachelors Baseball Club – with the addition of "Bachelors" reflecting the players attitude towards marriage.
As baseball was played only in the winter months in those days, our players were a mix of cricketers keeping fit during the off season, and mates from the schoolyard. Over time however a junior club was developed, and although humble in its beginnings, these juniors were the first in a long line of baseball "specialists" to be produced in Arncliffe. Players like Barry Tilbrook started his baseball career in these times and are today acknowledged as the Club's "wise & aged" men.
The 60's & 70's
In 1969, Arncliffe Bachelors Baseball Club realised that there was probably merit in extending their relationship with Arncliffe Scots Sports & Social Club to something more than the consumption of alcohol. So it was that Arncliffe Scots Bachelors Baseball Club (what a mouthful!) was born.
During the "Bachelors" years, we reached the pinnacle of baseball in St George with premierships in all of the top grades. At the same time however, the commitment to juniors fell away and it hasn't long before the seniors became a little too senior to hold their own at the top. The club reduced in size and in 1971, had only one senior team – teetering on the brink of baseball oblivion.
In 1972 the junior club was reborn with a new interest from a Scots family called the Stibbards (Wilma & Roy), who went on to introduce the Smiths (Helen & Miall) to the game. Whilst the Stibbards were only involved for a couple of years, the Smiths, as all of you would know, went on to become something of a dynasty.
The junior club continued to grow in strength, and in 1976 the name Bachelors was dropped – reflecting the lack of relevance that such a name had with children.
During the late seventies the senior club picked up a little, operating a couple of men's teams in the Winter competition conducted by the St George Baseball Association. These teams played for fun, and although there were some very talented players amongst them, most of the players were better known for their larrikin spirit.
As the junior club grew, so too did Scots dominance of the local competitions. We played in competitions conducted by St George, Cronulla and East Hills – and dominated all of them. We also had a number of representatives at State and National level, an experience we are on the verge of emulating again.
As these players made the transition to seniors however, the junior club was again left behind to look after itself. Combined with the collapse of the St George junior competition, Scots juniors became an extinct species – leaving us with a five year gap that would have ultimately harmed the expansion of our senior club had it grown any further.
Whilst on the seniors though, it was during this period that they branched out and participated in a number of competitions beyond the local association. Using the new found talent of Scot's juniors, we remained very successful in St George during Winter with limited success in the Summer Minor League competition conducted across the Sydney Metropolitan Area. I believe that the advances we made at this time did more to advance the proud Scots name than ever before.
1986 – Present day
Marching from success to success however was always going to be limited by the absence of a junior Club. Fortunately, in 1986 a gentleman by the name of Peter Hynes came along with the idea of rebuilding the junior club, and set about the task of gathering players. Although by 1989 the juniors had begun to abate through a lack of support, it was that early work that set in place a system whereby our seniors began to be replenished by an influx of youth.
In recent years our juniors have been very successful, with Scots regaining the momentum our juniors had in days long gone. More importantly however, the current talent base augurs well for bigger and better things for Scots over the next decade.
On a more positive note, the role of the Arncliffe Scots Sports and Social Club cannot be understated in our notable progress. The Club also provides a venue for our functions and meetings, as well as a comfortable place to have a drink and a feed after the game.
With the aim of furthering this mutually desirable relationship, all senior players are encouraged to have a membership with the Arncliffe Scots Sports & Social Club (all parents are encouraged to do likewise). However, whilst membership is important, patronage of the Club by baseballers and their families is central to an ongoing and mutually satisfying relationship.
1913
Baseball starts
in Arncliffe
1964
Arncliffe "Bachelors"
Club formed
1972
arncliffe scots
junior club formed
2019
A strong senior
& junior club