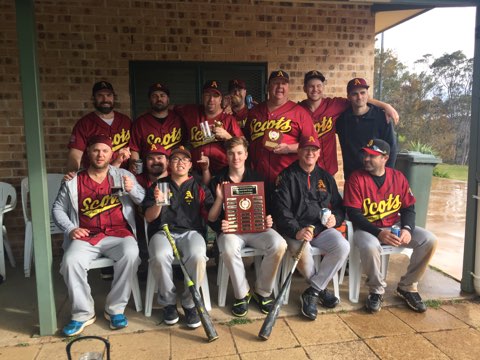 Ground rosters for each weekend will be posted here. All teams are expected to help out.
Sunday, Feb 28th:
Set up: Division 7
Clean up: Division 3 (red)
Set Up = put in bases, mark lines, set up scorers tables and chairs, check toilets for paper products.
Clean Up = put bases away, rake infield and mound, put scorers tables and chairs back.
ALL TEAM MEMBERS SHOULD ASSIST IN SET UP OR CLEANING.
Please note, only those with their RSA can serve alcohol at the bar but everyone can help everywhere else, regardless of whether your division has been assigned that task or not.
The results sheets for Round 17 of the Summer 20/21 Season are now available.
Wednesday nights @ 6:30pm
Our teams for summer will be listed here once we have them.
Div 3 – BLACK
Coach: Phil S.
Team members:
Riley B.
Eric D.
Joshua F.
David H.
Peter K.
David L.
Conrad M.
Val Vincent S.
Noah S.
Rhys T.
Yusuke M.
Jake B.
Div 3 – RED
Coach: Kyle S.
Manager: PJ
Team members:
Kyle S.
Justin B.
Kyle D.
Shannen G.
Suz L.
Aaron P.
Hudson R.
Flavio R.
Connell H.
Jeffrey B.
Chris T.
Paul C.
Declan R.
Div 4
Coach: Wayne C.
Asst Coach: Bryan S.
Team members:
Ronie A.
Theodore C.
Wayne C.
Jeff M.
Phil J.
Nicholas V.
Todd L.
Maurice P.
Bryan S.
Mark P.
Nicholas T.
Nick W.
Sherif R.
Div 5
Coach: Chris G.
Asst Coach: Nigel S.
Team members:
Andy C.
Ethan G.
Don K.
Daniel S.
Josh T.
Nik H.
Katie P.
Darius P. B.
Joshua B.
Nigel S.
Mahmoud M.
Kay S.
Div 7
Coach: Andrew F.
Manager: Ralf S.
Team members:
Laurie B.
Dennis C.
Shane E.
Andrew E.
Andrew F.
Aaron I.
James I.
Richard L.
David O.
Ken R.
Andrew R.
Richard W.
Arthur M.
Phil C.
Lupce K.
Simon C.